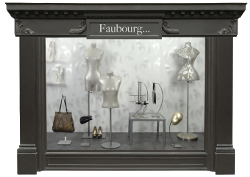 Combining the sobriety of the drape and the perfection of the line, Stockman mannequins and busts are the partners of the most beautiful presentations of windows, stores and boutiques in the world. This elegance allows them to give way to the garment presented, only appearing in the refinement of a detail or the perfection of a finish.
Made largely by hand in the workshop located near Paris, the display busts are made of fiberglass and are covered with various and constantly renewed fabrics: classic cottons and linens, colored cottons and satins more sophisticated, are added the fancy prints which make these mannequins decorative objects in their own right.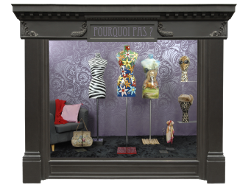 Thanks to the constant research of new fabrics and the infinite know-how of our seamstresses and finishers, Stockman mannequins are both timeless and very trendy presentation supports.
Because they personify the modernity of the classic, Stockman mannequins are acclaimed by the biggest luxury brands in the world and by the trendiest boutiques.
The responsiveness of French manufacturing enables production in large or small series, or even individually, of busts made almost entirely to measure, in particular by using the fabric or the customer's logo. The infinite choice of finishes and the multiplication of recognizable details make each bust unique.