Siegel & Stockman has been designing and manufacturing mannequins for seamstresses, dressmakers and window displays, stylish mannequins and accessory displays since 1867.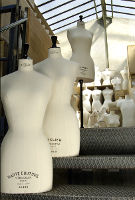 Known worldwide thanks to the unique know-how of the House transmitted from generation to generation, Stockman mannequins are used by the biggest names in Haute-Couture and the fashion industry. Handmade in the workshop located near Paris, Stockman busts have the elegance and refinement of French know-how.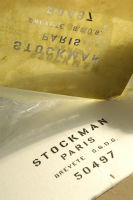 A specialist in dressmaker's mannequins, Stockman has accompanied the evolution of the morphologies of men, women and children for 150 years. The papier-mâché construction gives the Stockman mannequin the longevity, strength and charm of a heritage item. Siegel & Stockman also obtained the Living Heritage Company label in 2012.
A large part of Stockman's activity is carried out in the field of busts and display mannequins for the fitting out of shops and the presentation of clothing and accessories. Most of the major international luxury brands, the biggest department stores and the most influential concept stores in the world equip their points of sale with Stockman mannequins and accessory holders.